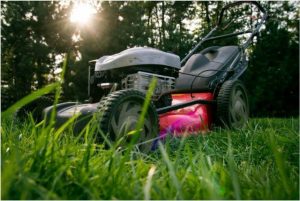 These days everyone is quite busy and no one has time to do the home chores. However, you need to take some time out for lawn care from your free time that might be spent on activities like sports, movies, shopping, etc.
If you have recently got your self a new house that has a lawn then it would require some care on daily basis.  Let's find out the factors that are involved in the lawn mowing routine. This will help you understand that how often you must mow the lawn and take care of it.
1. The first thing that you need to take care of is the fertilizing routine. Most of the fertilizing companies utilize more chemical in order to make the grass greener quickly. This requires you to mow quite often like weekly or 2 times a week.
2. If you live in a region that has rainfalls quite often then you need to mow the lawn on a frequent basis. It is recommended to mow one a week in such regions. On the other hand in dry regions without using sprinklers the mowing job will go down to every 2 weeks.
3. It is also important to understand lawn care as per the time of the year. In the spring season, you need to mow the lawn on weekly basis. Whereas, in summer season won't need to mow the lawn every week. In fall the season is cold and would also increase the frequency of mowing the lawn to every 10 to 11 days.
4. Another way of knowing the right time to mow your lawn is by understanding the length of the grass. In order to figure it out, you simply need to walk in your lawn barefoot to know that the grass is tall enough and now it's time to mow the lawn.